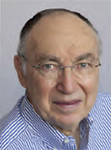 Was the proper name Eshbaal—man of Ba'al—banned in Judah after King David's time? A recent analysis suggests that it was.
Ba'al, meaning lord or master, was a common divine appellative in Canaan and neighboring areas during Biblical periods, most frequently referring to the storm god.
Very recently an inscription was uncovered at Khirbet Qeiyafa—a site already famous for a late 11th–10th-century B.C.E. inscription—about 20 miles southwest of Jerusalem. According to excavator Yosef Garfinkel of Hebrew University, the site is probably an imposing fortress erected by King David facing the Philistines. The dim five-line inscription in ink on a piece of pottery found there has been widely discussed and variously interpreted—with some claiming it as one of the oldest Hebrew texts ever found.a
Very recently two additional inscriptions—far less known—have been recovered at Qeiyafa. Only one has been deciphered so far. A team of scholars is continuing to work on the other one.
The deciphered one is short, but clear
. It consists solely of a name: 'Ishba'al son of Beda'.
1
The name 'Ishba'al or, more commonly, Eshbaal, is well known from the Bible. It means "man of Ba'al." (The name Beda' appears for the first time in this inscription.)
Dating to about 1000 B.C.E., the inscription reads from right to left and consists of whole and partially preserved letters incised into the clay pot before firing. It is in so-called "Canaanite" script, the earliest alphabetic script in the world that was probably developed by Canaanites who were influenced by the writing system of the ancient Egyptians. The skilled hand that inscribed the letters reflects a trained artisan (and at least a partially literate society): The letters are large, clear, evenly sized and evenly spaced.
Israel Museum curators have called "Gabriel's Revelation" the most important document found in the area since the discovery of the Dead Sea Scrolls. Read the original English publication of "Gabriel's Revelation" by Ada Yardeni along with Israel Knohl's article that made scholars around the world reconsider links between ancient Jewish and Christian messianism in the free eBook Gabriel's Revelation.
In the Bible various Ba'al names appear of people who lived in King David's time or earlier (Jerubbaal [Judges 6:32], Meribbaal [1 Chronicles 9:40], etc.). But the Bible mentions no Ba'al names after this—neither Ba'al nor Eshbaal.
Ba'al names simply do not appear in the Bible after David's time.
The archaeological situation is a bit, but not completely, different. We have more than a thousand seals and seal impressions (bullae) and hundreds of inscriptions from Israel and Judah from the post-David period (ninth–sixth centuries B.C.E.). The name Eshbaal is not to be found among these names. The situation with the name Ba'al is slightly different; it does occasionally appear in Israel—and of course in Philistia, Ammon and Phoenicia. But not in Judah!
It seems that Ba'al and Eshbaal were banned in David's kingdom. One reason may have been that, at least officially, Judah was monotheistic. Thus, names constructed with a form of a foreign deity's name—especially of Ba'al, who was Yahweh's rival—would not have been considered kosher.
In addition, David's predecessor and rival, King Saul, fathered a son named Eshbaal (1 Chronicles 8:332) who reigned for two years (2 Samuel 2:10)—another good reason to bar the name in David's kingdom.

---
"First Person: Banning Ba'al"
by Hershel Shanks originally appeared in
Biblical Archaeology Review
, March/April 2016.
---
Notes:
a. Yosef Garfinkel, Michael Hasel and Martin Klingbeil, "An Ending and a Beginning," BAR, November/December 2013; Hershel Shanks, "Prize Find: Oldest Hebrew Inscription," BAR, March/April 2010; Christopher A. Rollston, "What's the Oldest Hebrew Inscription?" BAR, May/June 2012; Gerard Leval, "Ancient Inscription Refers to Birth of Israelite Monarchy," BAR, May/June 2012.
1. Y[ ] | ʾšbʿl | ⌜bn⌝ | bdʿ
2. "Ishbosheth" in the account in 2 Samuel 2–4.

---
Related reading in Bible History Daily:
Biblical Name Eshbaal Found Outside of the Bible
Three Takes on the Oldest Hebrew Inscription
Who Really Invented the Alphabet—Illiterate Miners or Educated Sophisticates?
The Phoenician Alphabet in Archaeology by Josephine Quinn

---
Permalink: https://www.biblicalarchaeology.org/daily/biblical-artifacts/inscriptions/first-person-banning-baal/